Executive length 9 hole par 33 for all skill levels
              Hole #7 Par 4
Par 4 dog leg right.  The Gold Tee at 370 yards is a chute set in the trees.  Blue Tees may be set at the front of this chute tee at 350 yards.  The White Tee is almost out of the chute on the middle tee deck at 294 yards.  The Red Tee is outside the chute at 258 Yards.
Dog leg right,  forest right, water left of green.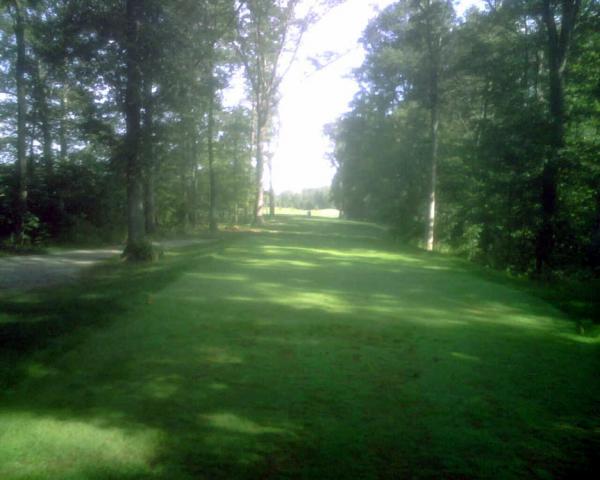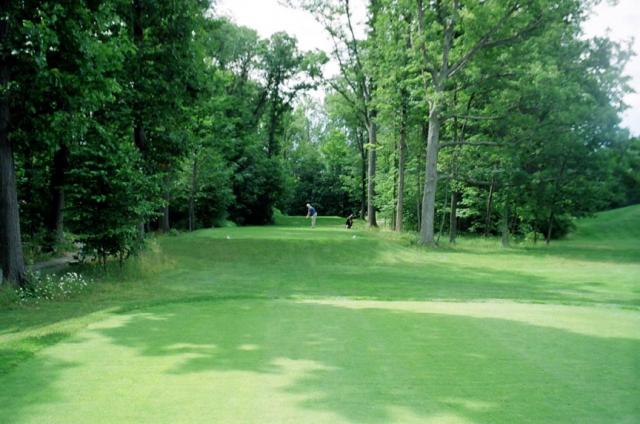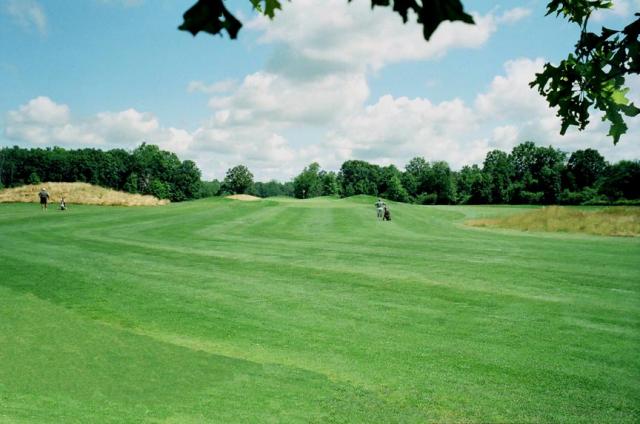 This is your view as you tee off from the Gold Tee.  A narrow chute with overhanging branches.  Very scary and very makeable.
Scroll down to see the pictures.
This view from the Red Tee deck looks back at the player using the White Tee deck.  You can also see the Gold Tee deck elevated,  50 yards behind the player.
This is the landing area as the dog leg turns right. The green is  in the center of the frame.
The seventh green.  Water left, surrounded by hills that contour the green.
The seventh green as seen from the other side of the lake.